---
PRODUCT SPECIFICATION OF KILL PIMPLE SERUM
pimple kill serum is a 100% natural and organic product and does not contain any artificial fragrances and colors, parabens, sulfates, animal products, and mineral oil.

-It is formulated for all skin types whether it is oily, dry, combination, or even sensitive, it helps all skin types.
-This face cream for pimples and black spots soothes the skin and boosts the collagen in the skin
-This anti-acne serum helps in controlling excess oil and reduces acne.
-It is 100% pure and cold processed.
-face serum for acne-prone skin Improves the skin texture naturally and gives a bright and glowing complexion.
-It feels and looks good, inside and out.
BENEFITS 
-By applying anti-acne serums pores are kept oil-free and clean, which minimizes their appearance and refines the skin's texture.

-best face serum for pimples 

can penetrate deep into the pores, smoothing out the surface of the skin for a noticeably softer texture.

-best acne scar serums 

have a powerful formula to effectively achieve younger-looking skin by accelerating the regeneration process resulting in cellular vitality.

-One of the most striking benefits of face serums is their ability to help lock moisture into the skin. 

-pimple marks removal cream 

improve the moisture content of the skin whilst strengthening the skin barrier for a hydrated and healthy-looking complexion.

-The anti-bacterial benefits present in turmeric helps in healing any scars.
Key Ingredients
Aloe Vera extracts are highly anti-inflammatory. It can help treat burns, acne, and dry skin.

Witch hazel extracts Relieve Inflammation and Reduce Skin Irritation.

Licorice extracts

 are helpful in relieving redness and swelling by the pimples

The anti-inflammatory qualities in turmeric extracts can target the pores and calm the skin.

Organic Gotu Kala extracts speed up the skin's healing process i.e. removing any pimples, scars, and blemishes.

The grapefruit extract has anti-bacterial, anti-viral, and anti-fungal properties combating any skin infection.

extracts of neem leaf or neem bark prevent the growth of several strains of bacteria on the skin and hence prevent pimples.

pimple kill serum also contains vegetable glycerin, xanthan gum, Allantoin, H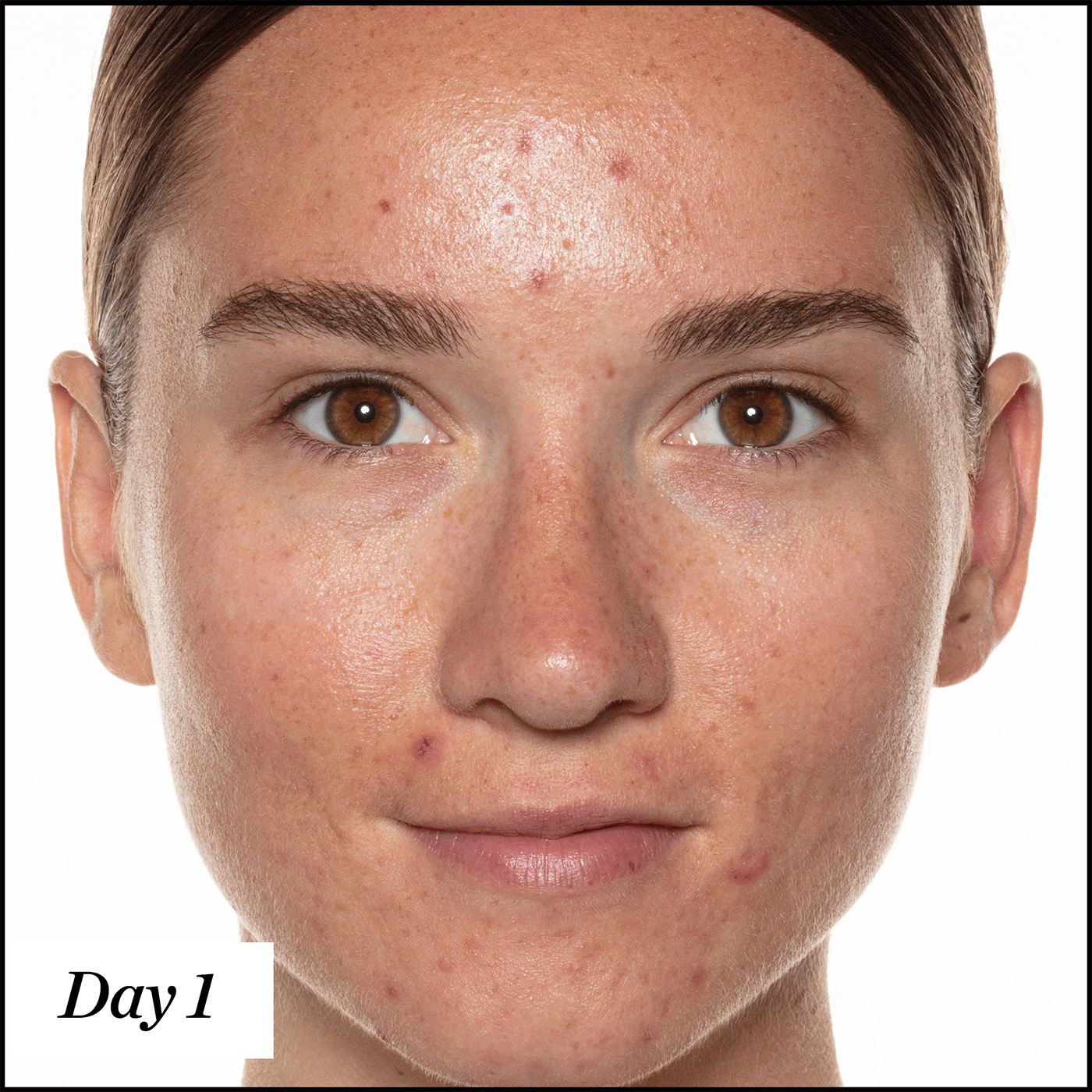 How to Use 
First of all, cleanse the face very well

After washing the face, follow the toner.

Then, apply 3-5 drops of serum and apply it to your face (acne or pimple area). 

Massage gently until absorption.

Recommended use thrice a day, morning and evening along 
The skin microbiome (ecosystem) contains both good and bad bacteria. A microbiome in balance offers protection against bad bacteria and ensures healthier and better-looking skin. 
Acne-prone skin is often a result of a disturbed balance in the microbiome. The bad, acne-causing bacteria get the upper hand when the good bacteria on the skin are in a minority.
At Bak Probiotic Skincare we look at acne-prone skin in an innovative way and add billions of live good probiotic bacteria directly on the skin to protect and restore the natural skin microbiome.
LB356R binds to the C. acnes bacterium and fights blemishes without irritating, drying, or impairing skin health.
LB244R balances the microbiome and Staphylococcus aureus, a bad skin bacterium that can also cause problems for acne-prone skin.
Clinically proven*
After 28 days of use, the incidence of pimples was significantly reduced in 71% of the participants.
*Double-blind placebo-controlled study that included 40 people with impure and acne-prone skin.
This section doesn't currently include any content. Add content to this section using the sidebar.