---
The Elmask 0.5 Titanium 540 micro needle derma roller massager is made out of 540 high grade titanium micro needles which roll over and penetrate through your skin's top most layer, painlessly. This revolutionary device provides users with two major benefits. Firstly, it stimulates collagen growth which significantly improves the appearance of scars, fine lines, wrinkles, stretch marks and acne scars. Secondly, it simplifies the application of creams, gels and oils and allows it to be absorbed far more effortlessly thereby boosting their effectiveness massively. This is relevant to hair loss treatments as well as cellulite reduction.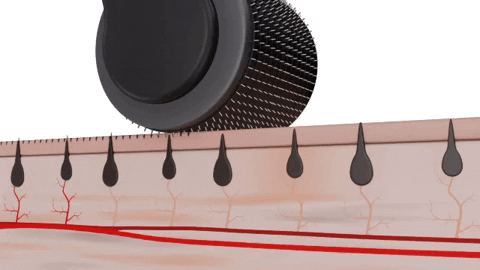 Type: Face
Suitable For: All Skin Type
Quantity: 100.0 (in gm)

Country of Origin: India

This section doesn't currently include any content. Add content to this section using the sidebar.