---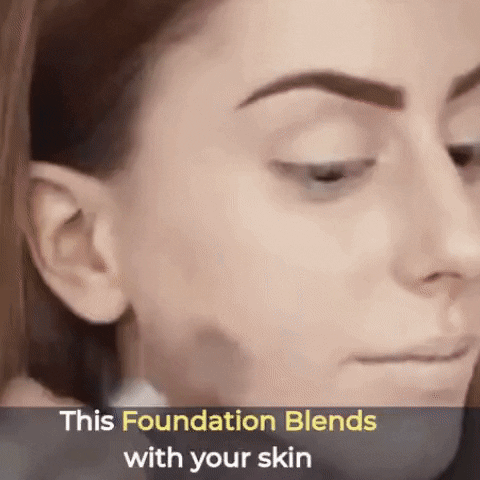 Dermacol Waterproof SPF 30 Make-up Cover Foundation light Foundation(207, 30 g)
✅EXTREME COVERAGE - Get the flawless skin you've always dreamed of. Use it as a concealer for dark under-eyes, skin discolorations, pimples, acne scars, surgical bruising and even tattoos!
✅LASTS ALL DAY - When you're set to go, you need make-up that can keep up. With our long-lasting formula, you can say goodbye to retouching and say hello to being irresistible all day.
✅GET YOUR REAL SHADE MATCH - Achieve that fresh natural beauty no matter what shade you have. Be it very light pale to warm brown tones, you have 19 unique variations to choose from.
✅A LITTLE GOES A LONG WAY - With setting a very small amount of our product, you can already cover a whole lot of area on your skin. You'll surely be amazed by how long one tube can last you.
✅HYPOALLERGENIC, PARABEN AND PRESERVATIVE FREE - Our commitment to your skin goes beyond coverage. To promote healthy skin, absolutely no harmful chemicals were used.
Dermacol Make-up Cover is the World's number one full-coverage foundation. The formula features 50-percent pigmentation and offers full coverage, even when applied in thin layers which can be used as a corrector for acne, blemishes, hyperpigmentation, loss of pigmentation and dark under-eye circles.
Strong enough to completely cover post-surgical bruising, tattoos and much more. It's the perfect weapon against skin imperfections for any makeup artist's arsenal. Designed to be best used on the entire face and body for any color correction, balancing or skin darkening or lightening.
Well-known as an ideal foundation for professional makeup artists to use a photo or film shoots, during modeling sessions or at formal events
Shade Match Guarantee
At Dermacol SF, we believe the

 

right color is powerful. So if the first shade isn't perfect, we'll provide a refund for the price paid for the item. contact our support via email or chat for further assistance.  Offer only valid on Dermacol Make-up Cover. Limit one per customer* Valid for US & Canda residents only.
BENEFITS
Provides extreme full coverage to help hide all kinds of imperfections
Works well on all skin types
Hypoallergenic formula for sensitive skin
Features SPF 30 sun protection
Waterproof foundation
Free from preservatives
Volume: 30 grams
Long-Lasting
Sku: 1107 
Results
Achieve

 

flawless

 

skin with this outstanding coverage foundation that provides a natural finish on your face and body.
Skin looks well-balanced with a matte, velvety appearance.

Be sure to choose the correct shade for your skin. Contact the customer service staff at our

 

authorized Dermacol retailer

 

for assistance in choosing a color.
Apply the foundation by gently tapping it onto your skin with a dampened makeup sponge or your fingers.
For the best results, apply this foundation in thin layers until you achieve the level of coverage you desire. Begin with a small quantity and add more until all of your skin problems are covered. Because of the full coverage and rich consistency, it's important to apply the makeup evenly 
PLEASE MAKE SURE YOU SELECT  YOUR SHADE ABOVE
GET PERFECT COVERAGE EVERY TIME
With the Dermacol Makeup Cover, you can easily hide any imperfection! 
Even in thin layers, Dermacol Make Up Cover is the perfect corrector for dark under-eye, unpleasant spots and skin blemishes. It completely covers acne, loss of pigmentation, post-surgical bruising, tattoos, etc.
It may be used on the entire face or body for color correction, darkening or lightening the skin tones, and ensuring ideal balance. It is widely used as a professional make-up for photo or film shoots, modeling and for festive occasions. Dermacol Make Up Cover provides the perfect coverage for every shade!
 HOW IT WORKS
The clinically tested, extreme covering, concealer cream was created as the first of its kind in Europe. The license for this foundation was eventually sold to Hollywood for movie productions. It contains 50% pigments, which makes it a weapon against skin imperfections.
FEATURES
Waterproof
Hypoallergenic
For all skin types
Sun Protection SPF30
Preservative Free
Full coverage
Are your scars making you feel less confident?
You've gotten your hands on every cream and every ounce of concealer you can find, but nothing just seems to help you hide your scars. In fact, it's taking a toll on your confidence levels.
While you wait for your scar to heal, you need a foundation that will give you maximum coverage without compromising your skin.
It's time for a beauty revolution.
Take away those scars and bring out your best, confident self with the legendary extreme coverage Dermacol Foundation.
This hypoallergenic, dermatologically and the clinically tested foundation is the first of its kind -- an extremely high coverage containing 50% of pigmentation.
From small discolorations on your face to large tattoos on your body, there's nothing this foundation cannot hide.
Because of its long-lasting formulation, Dermacol is the foundation of choice of the best professional makeup artists for photoshoots, film shoots, and runway productions.
The world is your stage. With Dermacol, you'll feel like you're ready for your close up too!
 190
people are currently looking at this product
Estimated delivery time 3-5 days
Dermacol Waterproof Foundation BUY 1 GET 1 FREE
It really works to my skin...i loved it
Dermacol Waterproof Foundation BUY 1 GET 1 FREE
Dermacol Waterproof Foundation
This section doesn't currently include any content. Add content to this section using the sidebar.
Dermacol Waterproof Foundation BUY 1 GET 1 FREE
It really works to my skin...i loved it
Dermacol Waterproof Foundation BUY 1 GET 1 FREE
Dermacol Waterproof Foundation